About us?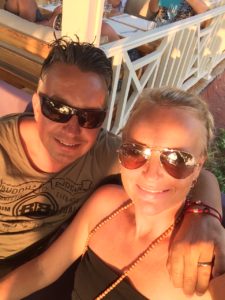 Team Coolcampers!
We are Frans and Dagmar Buijs and run with great enthusiasm from January 2012 together Coolcampers. Coolcampers was born from a passion for camping with an RV or camper. Our passion began 15 years ago with the purchase of an old Mercedes Hanomag (from 1973!). We still like to go on a camper-adventure with our children.
Coolcampers is a camper rental company with 10 different types of campers. We want to give our passion to share our knowledge and experience to our tenants.
Our unique (bus) campers are luxurious compact, but especially, unique campers. Reliable, affordable, complete, compact, and cool are our company's most important principles. We want our customers to experience the best!
We are big camper fans ourselves. We love camping, be that in the mountains next to a peaceful river or in the middle of a busy city center. This kind of freedom in travel is pleasure AND adventure. You always have your belongings with you, so a spontaneous picnic at an idyllic location is easy to do. You can cook your own meals in the camper and you're always guaranteed a warm and dry place to sleep. In short: We'd like to invite you to try this kind of freedom for yourself. We're sure you'll catch the "Camper Bug" like so many others before you!